The Candy Man
October 31, 2016 at 1:52 am Leave a comment
STILL WONDER WHAT YOU'LL BE THIS HALLOWEEN?

You don't need to spend a lot of dough on this years Halloween costume. Originality takes the cake, if you ask me. As October 31, 2016 arrives, PPA, Professional Procrastinators of America scurry around in search of the ultimate costume. As the President of PPA, I dig through a pile of costumes, like a dog digs for a buried bone, salvaging what's left of the shreds of material tangled on the shelves of almost any store I enter.  
PURVEYORS OF PRANK
It's no surprise that Halloween, only celebrated one evening out of the year, is a billion dollar industry. Only second to Christmas, which lasts over the course of twelve days, kids' are smitten with this annual celebration of  the mysterious, the mischievous and the make-believe. Accompanied with  masquerade parties, a wide spectrum of make-up,  fangs, wigs, magic tricks as well as playing tricks on others, you can walk into any Halloween party and it's as if you've entered a bazaar for the bizarre. Then there are those distinct designers of costumes, masks, Hocus Pocus, wizardry, and haunted houses. Imagine all of these unusual purveyors of prank coming together for the sole purpose of scaring the wits out of us. And every year they step up their game even more.  
THE CANDY MAN
I am convinced that Halloween is ageless. No matter how old we get, we  all love The Candy Man! I mean, "who can take a sunrise, sprinkle it with dew, cover it with chocolate and a miracle or two? The Candy Man, The Candy Man Can! The Candy Man can 'cause he mixes it with love and makes the world taste good!" 
Ahhhh, candy…  I still look forward to gobbling down all the leftover candy until I am nauseous and my teeth begin to ache.  It feels like yesterday when we had to patiently wait while our parents examined the candy before we could eat it. And we did the same for our children. And they will do the same for their children.  It's a rite of passage which includes dividing your favorite candies from the ones that make your taste buds frown and then swapping and trading treats with your siblings and friends. It's still about choosing between the most outrageous costumes or wearing the one that feels the most comfortable. 

As I stroll down the hectic store aisle to buy oversized bags of candy to give out to the families stopping by in my neighborhood, I am surrounded by howling coyotes, pumpkin heads, black cats, hanging bats and skeletons illuminated by green and purple strobe lights. Suddenly my concentration is broken when a tug of war breaks out behind me. Two kids are calling dibs on the last Ninja Turtle costume in the store. They have wrestled Michelangelo to the ground and all I can ask myself is "where on earth are their parents?" When I put my glasses on to get a closer look, I realize that the wrestling mania pair, now on the ground themselves, are the parents'. Cowabunga Dude! There is nothing  we won't do for our kids.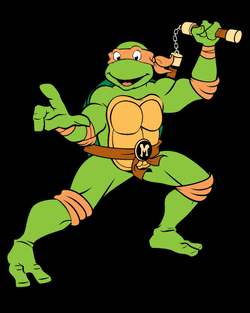 Now that my kids are grown, and loving Halloween on an entirely new level, I cannot wait to see the costumes they create and concoct based on their personalities, the times and what they consider iconic. My hubby and I don't go out of our way to dress up anymore, but still love trick or treating with our young nephews JT, Joey and Jonny and our great-niece Paige! When it comes to our furry family however, we don't want them to miss out on the festivities and actually dress them up and parade them around. They don't even seem to mind us donning silly costumes on them while relishing in their foolishness. Or do they? Isn't that the true question? 
TO BEE OR NOT TO BEE…     
According to Hamlet's Soliloquy "whether 'tis nobler in mind to suffer" I cannot be certain that our Lyla and Rudi, a Black Lab and Westie respectively, are suffering as we dress them up for this year's Halloween. While their headdresses and Velcro costumes do not cause any discomfort, I cannot help but think that we may be hurting their egos!
GOING GREEN
While Rudi is the dinosaur of the family, fourteen in dog years, ninety-eight in human years, Lyla didn't get the memo on "respecting your elders." She tries to eat Rudi's food, nabs her snacks, and races to the front door to be first in line to be walked. But all in all, they are paw mates and love the company of one another, at least in front of us humans. What goes on as soon as we lock the door behind us is anyone's guess. "The Secret Lives of Pets!"
October 31st. It is the one day of the year children and adults alike can officially "mask" who they are, kiss and "make up," get "all dressed up" with some place to go, and take the time to have an intimate relationship with a lot of chocolate peanut butter cups. Being an empty nester, I'll most likely be participating in the latter. However you choose to spend October 31st, and whatever your taste may be, don't forget to let the kid in you takeover. And please get rid of that "resting witch  face."         
Jayne Bonilla is a passionate parent, a children's advocate, a published author and a motivational speaker. Her greatest qualities are her courage to be herself, her sense of humor and her faith in others.
http://www.makeashortstorylong.com
Entry filed under: Uncategorized.